Confidence in a crisis
How well do you cope in a crisis?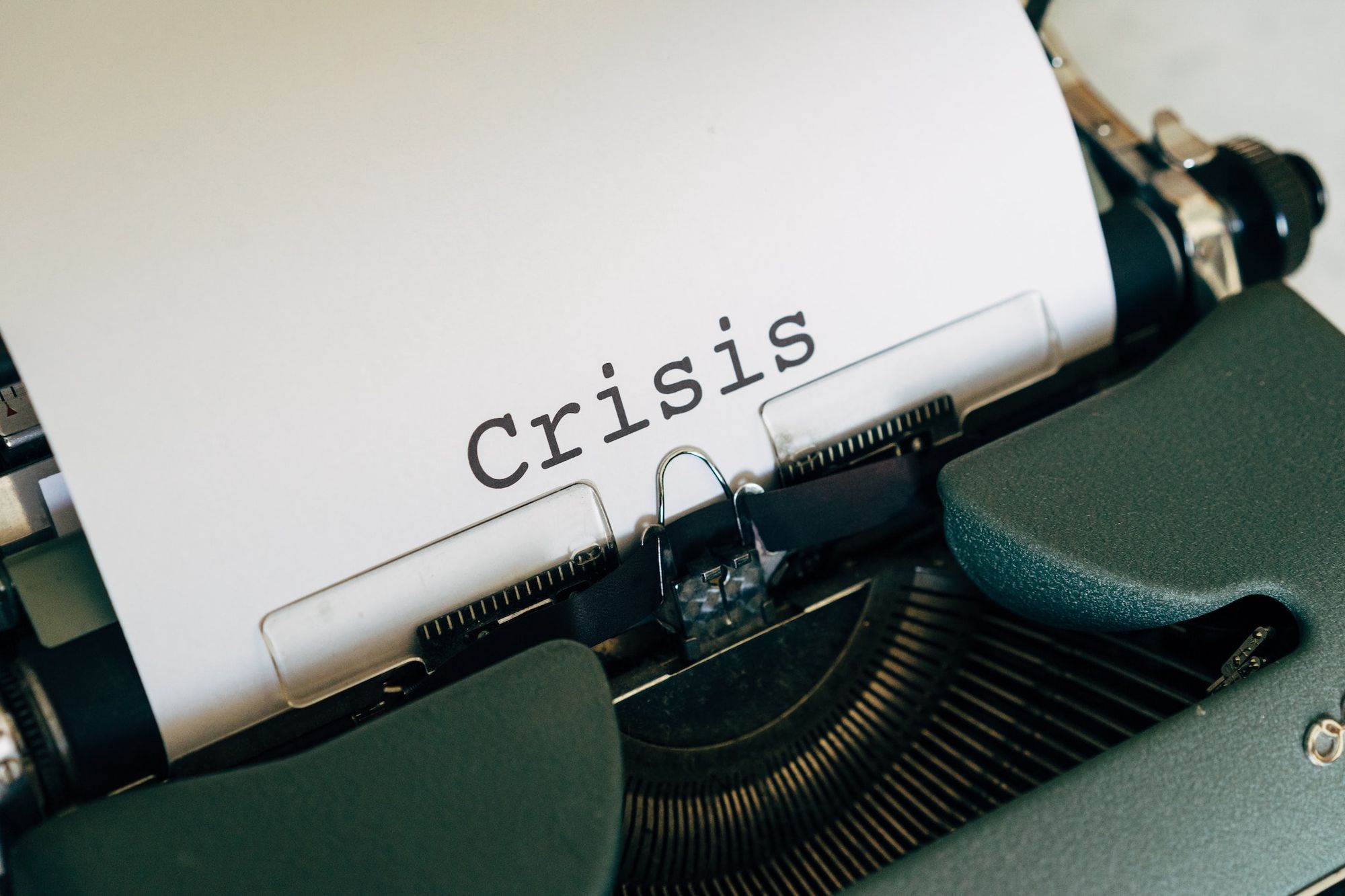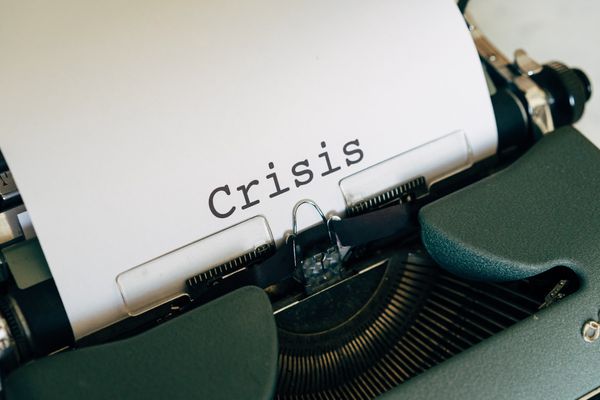 How well do you cope in a crisis?
That is a pertinent question for each one of us. We have all faced a crisis in one way or another – from the crisis of Covid, to the climate crisis, to the crisis surrounding the cost of living.
Crises can come on a global level, a national level and on a personal level. Perhaps you are dealing with a particular crisis in your own life today. It might not have the global scale of Covid or the climate crisis. But it is still a crisis and still painful and difficult to deal with.
Psalm 46 describes a crisis in a powerful way. The opening verses talk about:
though the earth give way and the mountains fall into the heart of the sea, though its waters roar and foam and the mountains quake with their surging. (Psalm 46:2,3)
That's a terrific picture to illustrate the effect of a crisis, whether a global crisis such as Covid or conflict, or a much more personal one. It feels as if the ground is shaking and giving way under your feet. What you thought was stable and secure no longer seems so. It's like the crashing of giant waves or the roaring of a waterfall.
Before moving to London I used to work in a church in Devon. There was a place on the coast not far from where we lived. There was a large rock just off the shore and the water would travel around it to the coastline. On a windy day, the waters would move quickly around the rock on either side and come crashing into each other. It was an impressive and scary sight to see.
That is the picture of crisis that this psalm conjures up for us. But the psalm isn't content with just describing a crisis. It wants to do more than that. It wants to give us confidence in a crisis.
How does the psalm give us confidence? It does so by calling us to remember. You might wonder why I say that. After all, the word 'remember' doesn't feature in the psalm at all. Well, look at how the psalm begins:
God is our refuge and strength…
'God is…' The whole psalm serves as a reminder about who God is and what God is like. That's something we can easily forget when we are in the midst of a crisis.
We get wrapped up in all the details of what is going on that we can forget about God entirely. But God has not forgotten about us. Perhaps you are going through a crisis of your own today, and you feel like God has forgotten about you. But he hasn't. He wants you to have confidence in this crisis and remember some important things.
God's presence
First, we are to remember God's presence.
Whenever the Bible repeats itself, it is designed to get our attention. It's the Bible's way of saying, "listen up, this is important." This psalm has a phrase that is repeated and it says this:
The LORD Almighty is with us; the God of Jacob is our fortress. (v7)
What we need to remember to give confidence in a crisis is that God is with us. We need to remember God's presence in the midst of a crisis.
God is our refuge and strength, our fortress, says the psalm. It reminds us that when everything around us seems unstable and uncertain, God is sure, certain and stable. He is the one we can lean on and depend on, no matter what. It is God's presence that turns the turbulent seas of verse 3 into a life giving river of verse 4.
You might ask, "Well how can I know that is true?" The psalm calls God a 'ever-present help in trouble.' That phrase 'ever-present' not only conveys the idea of God being always present with us. It also carries the idea of a presence that is tried and tested in times of trouble.
Christians throughout the ages, including the writer of this psalm, can attest to this. God is present even in a crisis.
God's purpose
The psalm calls us to see not only that God is present, but also what God is doing:
Come and see what the LORD has done, the desolations he has brought on the earth. (v8)
The psalm invites us to look and see what God's plans and purposes are. So sure are God's purposes that the psalm puts them in the past tense. Come and see what God is not only doing, but in effect has already done! And what is that?
He makes wars cease to the ends of the earth. He breaks the bow and shatters the spear; (v9)
God is working to bring an end to war and conflict. God's aim is to end evil and bring peace. To bring about peace with God, and through that to bring about peace between people. To bring in his kingdom where there is no need for the weapons of war. We see a glimpse of that in the end of wars here and now.
We can have confidence in a crisis when we remember God's purpose: to bring an end to crisis and conflict, and bring peace.
God's power
Finally, along with God's presence and purpose, we need also to remember God's power. The psalm draws to a conclusion with these words in verse 10:
He says, "Be still, and know that I am God; (v10)
The psalm ends once again with the call to know God and know what God is like. But this time we have the added command to "Be still".
This sounds like a directive to be calm in a crisis. Take a deep breath, be still and know that God is God. That is good advice. But I'm not sure that's actually what the psalm is saying here.
The command 'Be still' is plural, so it's not addressed to you or I so much as the warring nations and countries at conflict. It's not a gentle 'be still' but a powerful command: "Be still!"
Before working for the church I used to be a teacher. This is a bit like a teacher bringing order to an unruly class by saying "Be quiet!" When I was a teacher the class unfortunately didn't always listen to me when I said that! But when God says "Be still" the nations listen. The world obeys. God's voice and command is powerful and effective.
It's the same power we see at work in Jesus. As he is he is caught up in a storm on the sea with his disciples, he says to the tumult "Quiet, be still!" And the wind and the waves obey him. And his disciples recognise that here is no ordinary man but the powerful God come to us in human form.
Jesus also comes to bring about God's purposes. He came to bring us peace. Peace among human beings at war with each other by first of all bringing us peace with the God who made us. He brought peace through his death on a cross. He shattered the spear by having a spear thrust into his side. He brought us peace and the presence of God by his Holy Spirit forevermore.
So we can have confidence in a crisis. We can have confidence when we remember the presence, purpose and power of God, and when we remember that all those things are made possible through Jesus Christ.
Photo by Markus Winkler on Unsplash