Dealing with anxiety
What can the example of Jacob teach us about dealing with anxiety?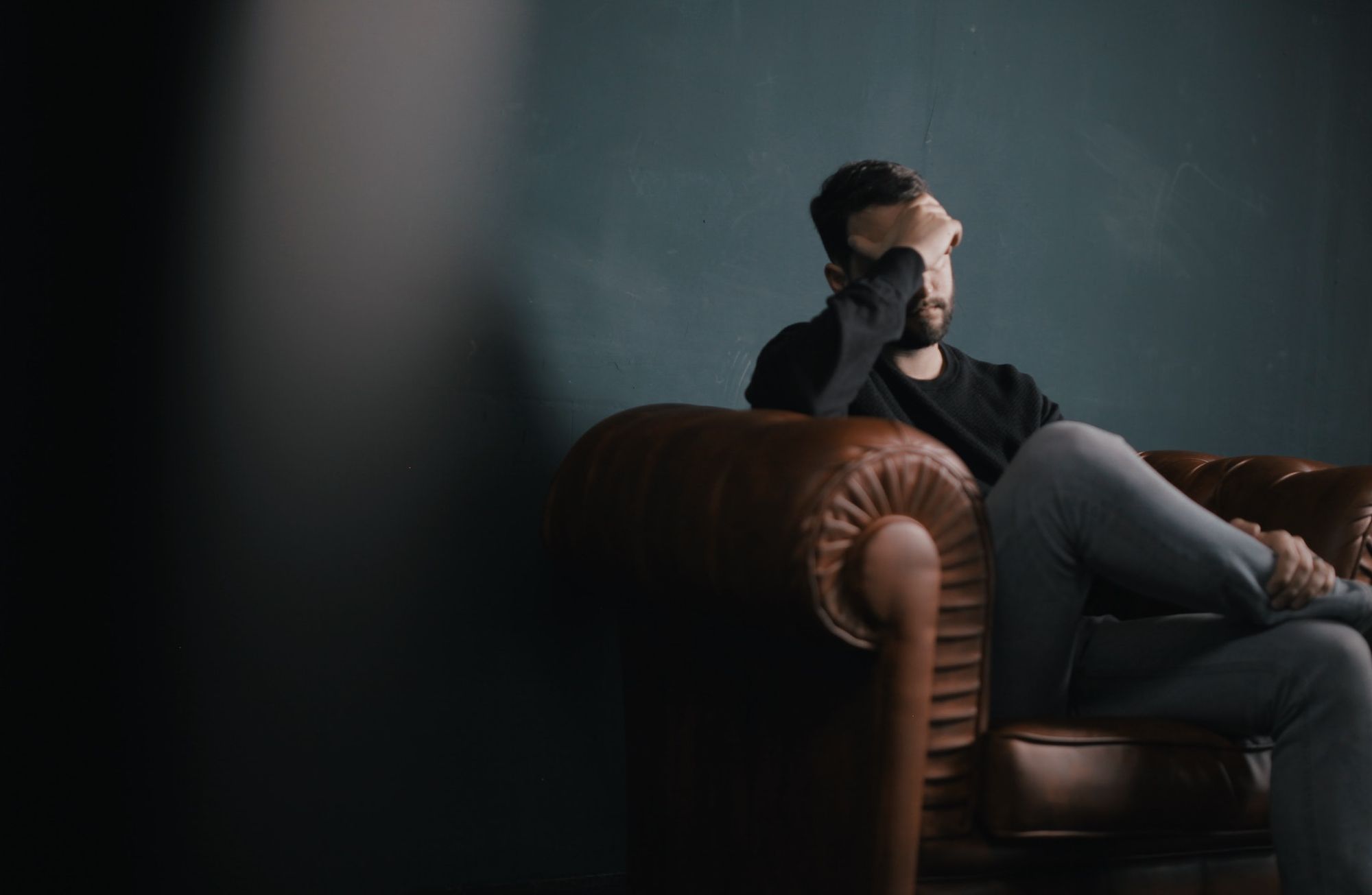 We all worry. Some of us worry a lot, others less so, but worry is a universal human experience. We worry, and there are plenty of things to worry about: our health, Covid, Monkeypox and whatever other health crisis is looming; we worry about money, job security, energy bills and the cost of living; we worry about war and violence, whether it's Ukraine and Russia, China and Taiwan, or the threat of violence in our own streets and city. We worry about racial injustice, climate change, heatwaves, relationships, family and the amount of plastic in the oceans. Worry can be everywhere if we let it.
Worry is usually about something specific. We worry about this, or about that. Anxiety is more general, a sense of ongoing unease, worry and fear. Anxiety is something that many of us will have experienced as well, and it is a growing experience across the ages.
Anxiety disorders are the most common mental health struggles in our world today, and it has been estimated that 30% of adults will experience an anxiety disorder at some point in their life.
So what does the Bible have to say about anxiety? Quite a bit, so let's focus down on one example in the life of Jacob.
If you know anything about Jacob in the Bible, you'll probably know that he was a trickster. His name means 'deceiver' and he lived up to his name. He tricked his brother Esau out of his inheritance and tricked his father into giving Jacob his blessing instead of Esau. Needless to say, this caused a lot of friction between Jacob and Esau, so much so that Esau ran away out of fear for this life. We pick up the story years later in Genesis 32. Jacob comes home and is preparing to meet his brother again. As he travels home he gets the message that his brother is coming to meet him. And he is bringing 400 men with him, presumably heavily armed and well trained men. An army.
In verse 7, we read that Jacob was "in great fear and distress". In other words, he was anxious. And you can understand why! So what does Jacob do? Jacob wrestles with God.
Jacob send a gift ahead of him to try and soften up his brother before they meet. He then sends his family away and spends the night alone. And during the night, he wrestles with a man until dawn.
The Bible is really brief about this encounter. We aren't told where this man came from, we aren't told how he appeared, and we aren't told how the wrestling match started. There is a lot left unsaid about this strange scene.
But Jacob does get to know who this mysterious man is. After the encounter is over and the man has left, Jacob names the place where it happened 'Peniel' which means 'face of God'. And Jacob says "It is because I saw God face to face." Jacob spends the night wrestling with God.
When we are worried or anxious it can send us off in one of two directions. We can either run toward God, or we can run toward ourselves. The real danger with anxiety and worry is that we turn inward and retreat into ourselves. We can look to our own strength and resources. And the trouble is that our own strength and resources are not enough, and that only serves to fuel our anxiety.
What Jacob does here shows us another way. As he faces intense anxiety, he grabs hold of God. The essence of this wrestling match is found in verse 26, where Jacob says to God "I will not let you go unless you bless me."
In a night of anxiety, God appears to Jacob and Jacob grabs hold of God and won't let go. In his questioning and struggle and worry, Jacob says to God, "I will not let you go unless you bless me."
The same attitude is mirrored by Jesus' disciples. As many of them abandon Jesus and leave because following Jesus is too demanding, he turns to his closest friends and asks them "You do not want to leave too, do you?" And they reply "Lord, to whom shall we go? You have the words of eternal life." We don't know everything and we don't understand everything. But where else can we do? We grab hold of you, because you have the words of eternal life and we won't let go until you bless us.
In our own worries and anxieties we can do the same. We don't have all the answers, we don't feel full of faith, we don't always feel like following Jesus. But we grab hold of Jesus and say, "I'm not letting go until you bless me."
In our anxiety, running to God doesn't always look like eloquent prayer or strong faith. It looks like wrestling with God, holding on to him for dear life and not letting go.
That might be true of many of the worries and anxieties we face, but especially in some of the more intense times. When we are anxious about our health because of a diagnosis, we grab hold of Jesus. We may wrestle and grapple as we don't understand what he is going or why. But we want his blessing and we don't let go. When we are worried about a member of our family, all we might be able to do is wrestle and hold on to God, so that is what we do. When our finances are not enough, there are practical steps we can and should take. But we also wrestle with God, take hold of Jesus and hold on until he blesses us.
When we grab onto God and hold on to him, we find that we are held by him. We think we are holding on, but he has already taken hold of us. This is how Paul expresses it in Philippians chapter 3:
"I press on to take hold of that for which Christ Jesus took hold of me." (Philippians 3:12)
When worry and anxiety feel as if they might overtake us, we hold onto Jesus. And so we find, like Jacob, in the wrestling and holding on, we find we are firmly and securely held in God's almighty arms.
Photo by Nik Shuliahin 💛💙 on Unsplash