Dealing with self-doubt
What can we learn from Moses about dealing with self-doubt?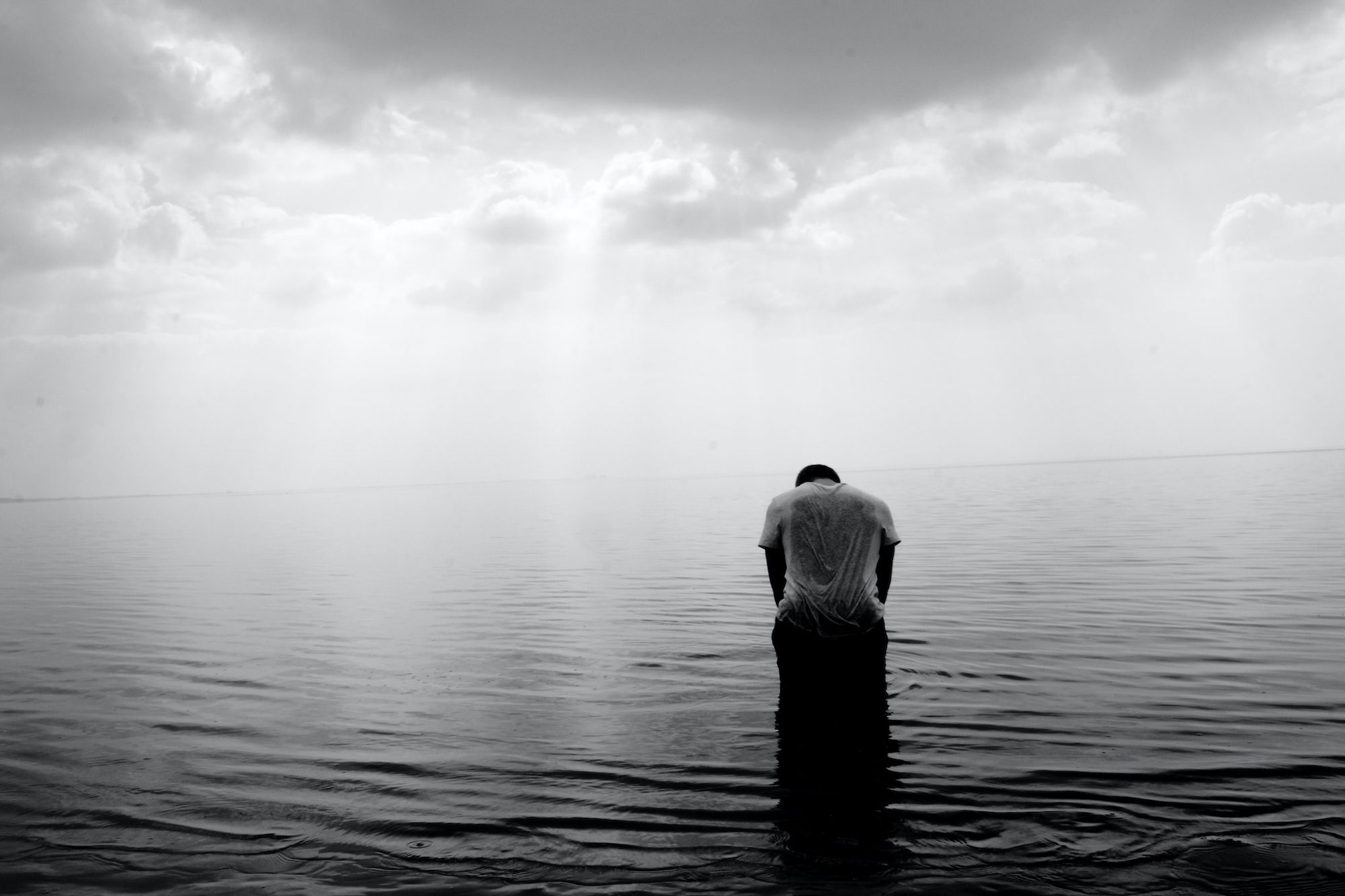 Davina has been asked by her church's pastor to start a new home group. She loves spending time with people and she's got a terrific group to take on. But her mind can't stop going over her fears. Who am I to lead a Bible study group? What if someone asks me a question I can't answer? What if the group accidentally teaches some heresy and the pastor throws me out of the church? This isn't going to go well.
Self-doubt is a specific type of worry and anxiety that many people struggle with. It's not so much worry about something but worry about ourselves. I'm sure we have all had moments when we have doubted ourselves. We worry if we are good enough, or competent enough, or skilled enough. We worry if we can do a particular task, say the right thing or act the right way. Our anxiety is focused on ourselves, our abilities, our personality, perhaps even our looks.
This is the kind of anxiety that we can face when we come across new opportunities: new job prospects, new relationships, new ministry areas. Do we feel we are up to the task, or do we worry we are in over our heads?
Moses is a great example for us to examine as we consider this kind of anxiety. Moses is saved by God's hand as a child and brought up in privilege and honour. Yet he identifies with his fellow Israelites who are slaves. He tries to do something about it, taking matters into his own hands and getting things terribly wrong. That leads him to run away into the wilderness where the child of privilege spends years as an anonymous shepherd.
Then God meets with Moses and changes his life around. God appears to Moses in the burning bush and calls him into a new role with a new plan for his life. It is a dramatic encounter, but Moses isn't convinced at first. In fact, he is anxious. Listen to Moses' responses to God's call.
"Who am I?" (3:11)
But Moses said to God, "Who am I that I should go to Pharaoh and bring the Israelites out of Egypt?"
God lays out his plan of salvation to Moses. And Moses replies: Err, God. I think you have the wrong guy.
Who am I? Surely there is someone better than me? Someone more qualified than I am? Someone more appropriate? Have you seen me? I'm scruffy and unkempt. I smell of goat. Plus I have an active warrant for my arrest for murder in Egypt. Sorry God, you must have a mistake. Who am I?
Have you ever found yourself saying that? When a new opportunity comes along, when God puts something in your path, fear and anxiety take over. Oh, it couldn't possibly be me. I'm not the right person. They need someone taller. Or shorter. Or with different colour hair. Or someone older. Or someone younger.
Just take note for a minute that Moses was around 80 years old at this point in his life. He might have thought that God has done everything he could through him. I'm just too old for God to use me. But God had other plans.
"I don't have the skills" (4:10)
Moses said to the LORD, "Pardon your servant, Lord. I have never been eloquent, neither in the past nor since you have spoken to your servant. I am slow of speech and tongue."
As the conversation continues, Moses tries to correct God. He's very polite about it. "Pardon your servant…" but he's correcting God nonetheless. Ah God, you've got it wrong you see. I'm not your guy. I don't have the skills. I can't do public speaking. I can't communicate. I get tongue-tied and stutter.
I love the way Moses puts it: I have never been eloquent, neither in the past nor since you have spoken to your servant. Look God, you are telling me to go and speak to the most powerful person in the land, Pharaoh. And I have never been any good at speaking. And you haven't suddenly done a miracle to change that in the last five minutes, so I'm not your guy.
Fear and anxiety hit Moses and he lists the reasons he's not qualified to take God's opportunity. I imagine we have done much the same. When there is a call to take the lead, we look around at everyone else because we have already discounted ourselves. But God never discounts us.
"Send someone else" (4:13)
Moses finally gets right to the point
But Moses said, "Pardon your servant, Lord. Please send someone else."
It's too scary God. I can't do it. I don't want to do it. It's too difficult or time-consuming or risky. Surely there is someone else. Send them instead!
When we hit worry and anxiety in our lives, this seems like the only way to solve it. Anxious about that situation at work? Quit your job! Anxious about that social situation? Don't go! Anxious about your relationship? Break up! Make it someone else's problem. That's the heart of what Moses wants to do in order to overcome his fear and anxiety.
But God has other plans. He has other plans for Moses, and other plans for us. He doesn't want us to succumb to worry or become victims of our own anxiety. He wants to bring us into the new opportunities he is putting in our path. If Moses's words show us the way anxiety responds, God's words to Moses show us the antidote.
"I am with you." (3:12)
Moses says "Who am I?" And God says "I will be with you." As we face worry and anxiety what matters most is not who we are but who God is.
Jesus gives us the same promise. As he sends his disciples out to be his witnesses, into that new opportunity to live for him, he says "And surely I am with you always, to the very end of the age." (Matthew 28:20) What Jesus promises then he promises now. He will be with us by his powerful and present Holy Spirit.
I wonder how much of my worry and anxiety would be dealt with if I really grasped this truth on a day to day basis? That the Almighty God is present with me by his Spirit every moment of every day. In church, but also in work, at home, in that tough situation and that new step I am taking.
I don't need to worry "Who I am?" because I know who God is, and I know he is with me. It doesn't matter how young or old I am, or how much experience I have, or anything else I can measure about myself. What matters is that God is with me.
"I will help you." (4:12)
Moses points out to God that he's not a great public speaker. That's true. God doesn't contradict him. What God says instead is that he will help Moses.
"Who gave human beings their mouths? … Is it not I, the LORD? Now go; I will help you speak and will teach you what to say." (4:11,12)
What God calls us to, he will equip us for. It might make us anxious facing new things, but God will help us to meet every challenge that he calls us to face. We may not have every skill that we might like, but God will give us everything we need.
If we seek to live for God, and glorify his name, we can be confident of his help. The book of Hebrews tells us: "Let us then approach God's throne of grace with confidence, so that we may receive mercy and find grace to help us in our time of need." Jesus has made the way for us to approach God, we know that he is with us by his Spirit. So we can know in him we can find grace to help in our time of need.
"I will send you help." (4:14)
Moses gets frank with God in the end, saying "Send someone else!" God is frank with Moses, angry at his refusal to answer God's call. But he doesn't give up on Moses. Instead he sends Aaron, Moses' brother. Aaron is able speak well and together Moses' anxiety is calmed. God is still at work though. He hasn't given up on Moses, but will teach, guide and help both Moses and Aaron. We soon see that Moses grows in his confidence to speak for God and speak with God.
When God presents us with a new opportunity he doesn't want us to give up because of anxiety. He has not given up on us. So he sends us help, he sends us others who will teach, encourage, support and help us. Are you feeling like giving up today? Is there something that God is calling you to that feels too much? Is there someone God placed alongside you to help and encourage you along the way?
Worry and anxiety rise up when new opportunities come along. We have plenty of excuses to ignore God's call, but God answers them all. I am with you. I will help you. I will send you help. What is God asking you to step into today? Is there something that you have been resisting because of fear and anxiety? Will you hear God's words of reassurance to you today?
Photo by Joshua Earle on Unsplash