Get messy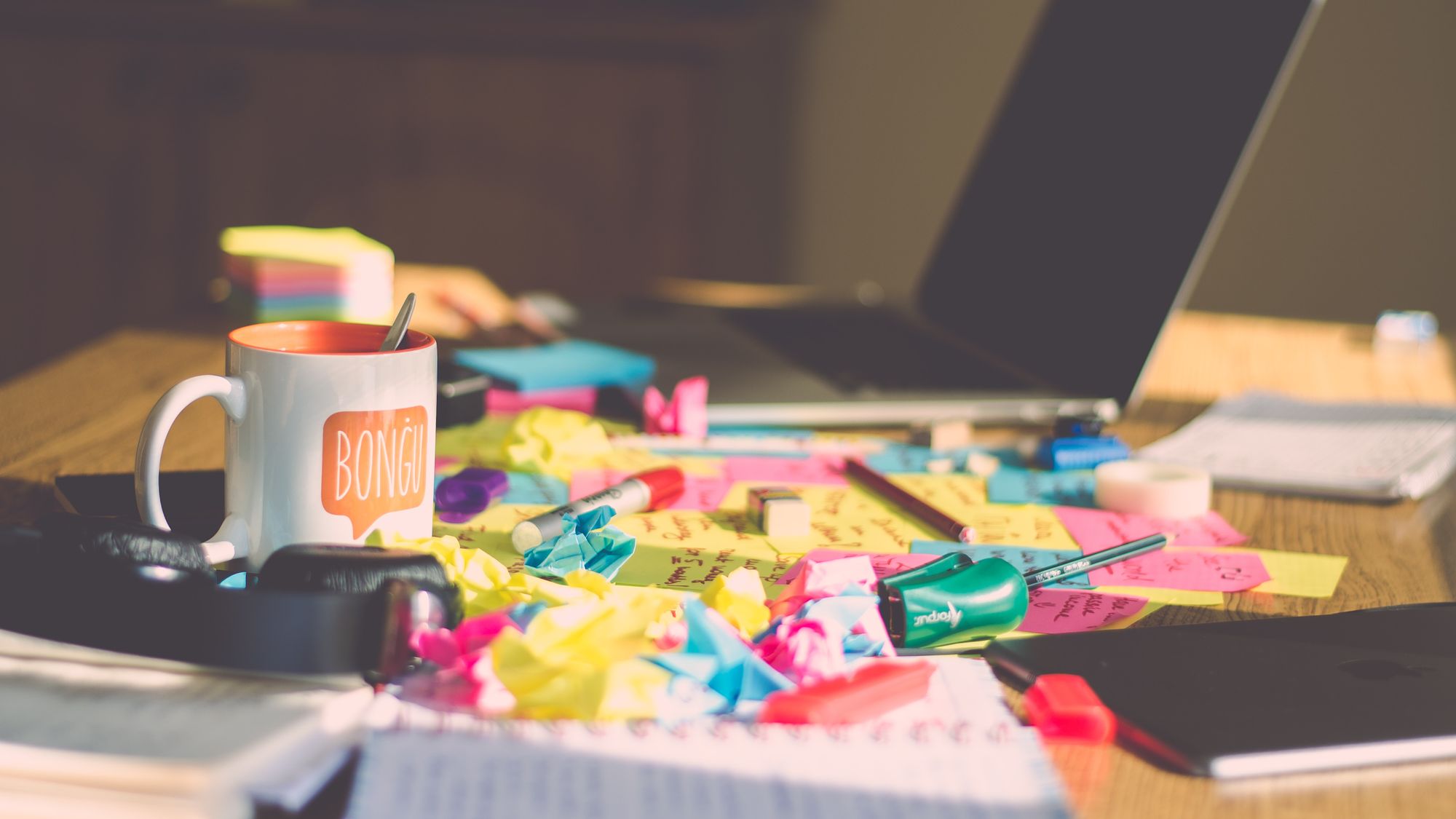 I am convinced that the Bible calls us to get messy.
Some who are naturally less than tidy might be quite excited at this point, but I'm not talking about the state of your living room. I'm actually quite a tidy person, and love to get my desk straight at the end of the day. But whether you love to be organised or disorganised, the state of your home is not really what's in view here.
What I mean is that the Bible gives us a picture of discipleship that asks us to get involved and invested in the mess of one another's lives. We are not called to be detached and impartial people, uninvolved with one another in church life. Rather we are called to get stuck in with the complexities of each other's lives and situations – we are called to get messy.
We could look at a number of examples of this, but here is one from the end of James' letter:
"My brothers, if one of you should wander from the truth and someone should bring him back, remember this: Whoever turns a sinner from the error of his way will save him from death and cover over a multitude of sins." (James 5:19–20)
These are the closing words of James in his letter, and in many ways it sums up the aim of his letter. As Christian believers, we need to be looking out for others, watching for them when they wander and doing what we can, under God, to bring them back.
Perhaps you remember the words that God speaks to Cain back in the book of Genesis. In chapter four, Cain is consumed by jealousy for his brother, Abel, and that leads him to murder. God comes to Cain and asks him "Where is your brother Abel?" Cain answers, "I don't know, am I my brother's keeper?"
Cain's answer springs from his jealousy and pride – and it is the opposite to what we should say about our Christian brothers and sisters. We are supposed to be our brother, or sister's, keeper – keeping an eye out for them, watching out for them, making sure that they are doing well and growing not wandering. We are to have one another's backs!
There is only one way we can truly do that, and that is to be involved in the mess of one another's lives. We can't watch out for one another if we hold each other at arm's length. Nor are we to be busybodies or nosy neighbours! We need to be willing to share our needs and struggles as well as being mindful of the needs and struggles of others.
James spells out another of the ways we can be involved in one another's lives in verse 16. In the context of praying for healing and forgiveness, James says, "Therefore confess your sins to each other…"
I wonder how good we are at this? James isn't talking about a priest in fancy robes, taking confession, but rather an attitude among Christian believers that takes sin seriously and is honest with one another about our struggles and our weaknesses.
This makes sense, doesn't it? If we are to be involved with the mess of one another's lives, then we need to be open with one another about the mess that we find ourselves in.
My friends, if we want to grow as disciples we need to get messy! Get messy in sharing our lives with one another and being willing for others to be involved in your mess, and get involved with the mess of other people's lives. Let's care for one another, and point one another to the Lord Jesus Christ, who is the only one who can take our mess and take it and transform it into something beautiful for the glory and praise of God.