God and gardens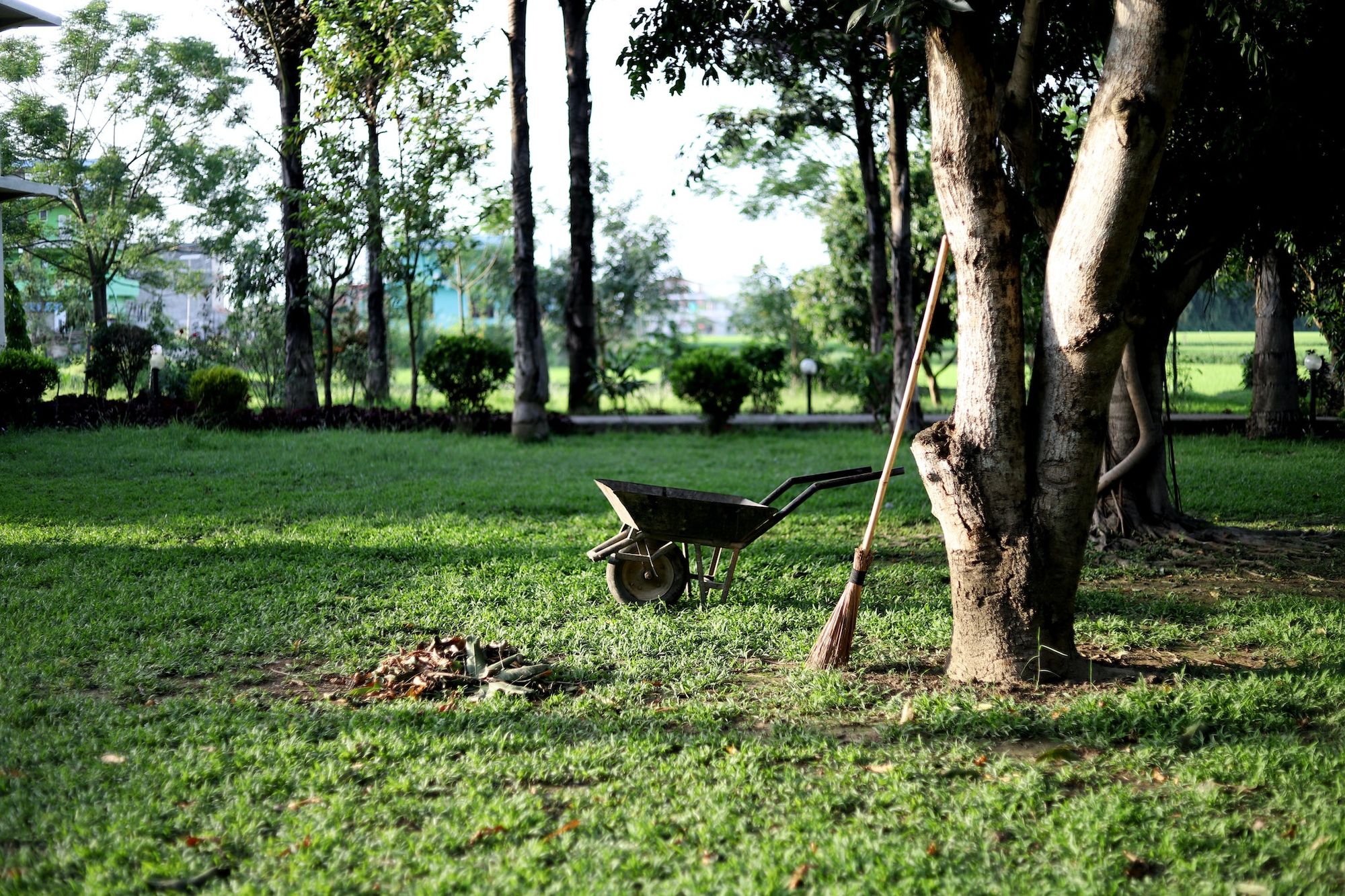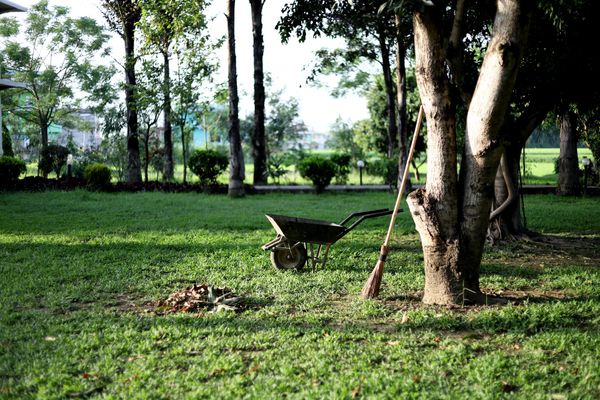 "Now the Lord God had planted a garden in the east, in Eden" (Genesis 2:8)

"I am the true vine, and my Father is the gardener." (John 15:1)
Those who know me, will know that I am not a very good gardener. I suffer from hay fever so I'm never quite at home mowing grass or weeding. When I do try and often have no clue what is a weed and what is not!
I may be a dreadful gardener, but God is not. First of all, God created every plant and flower we enjoy in gardens and parks. He did not create them only in general, but every flower god lovingly brings into existence. The writer G. K. Chesterton once wrote that "it may be that God makes every daisy separately, but has never got tired of making them."
God is creator, but God is also a gardener. He made a garden for our first ancestors, Adam and Eve, to live in. He didn't just create Eden, he planted it. God planned and dug and cultivated and tended the garden. He made it for us.
Jesus came to make the Father known to us, and he said, "my Father is the gardener." Our Heavenly Father is a person who loves to plant, look after and watch things grow. That includes you and me. He wants you and I to grow and flourish.
To help us to see this, the Bible is full of gardens. Let's take a short tour through some of the gardens in God's word.
A restored garden
"The Lord will surely comfort Zion and will look with compassion on all her ruins; he will make her deserts like Eden, her wastelands like the garden of the Lord." (Isaiah 51:3)
Have you ever seen a garden go to rack and ruin? It's not a pleasant sight (and my lack of gardening skills have sadly contributed to this!) Weeds can spring up, overtaking the other plants and dominating the beauty of the garden. Walls can be broken down, fences damaged and the garden descends into chaos.
Back in 1990, a door was found in the Heligan estate in Cornwall. It led to a 'secret' garden that had been lost and neglected since the outbreak of World War One. Overgrown and covered in bramble and ivy, it had been overlooked and ignored. The biggest garden restoration project in Europe began and the garden was restored to its former glory.
God the gardener is in the business of restoration. To the exiles of Israel in Isaiah he gives words of comfort. Though they feel broken down and overtaken, there is hope of restoration. He will look with compassion on their ruins and turn what felt like wastelands into the garden of the Lord.
Do you feel a bit broken down and overgrown? Does the garden of your life need some tender care and restoration. God longs to restore each one of us by his Holy Spirit to be beautiful and glorious.
A well-watered garden
"You will be like a well-watered garden, like a spring whose waters never fail." (Isaiah 58:11)
I have already confessed that I'm a dreadful gardener. But even I know one or two things about what plants and flowers need. Water is one of those fundamentals. Even the most basic of gardeners know that gardens need watering.
Summer is usually the time when we see the effect of a lack of water. Hot, sunny days, especially a string of them together, can have a profound effect on gardens and parks. Flowers wilt in the sunshine, plants fail to thrive and grass turns thin and brown. We can all see the effect and notice that it is not good. We don't experience much of the full force of drought in the UK, but there are plenty of countries around the world where drought is a profound problem, causing issues not only with the beauty of gardens but the production of food.
What is surprising is how quickly plants can respond to watering. A wilting flower can quickly be restored to strength even with a little water. A well-watered garden is a place of live and growth and vitality. Lush and green instead of brown and dry marks out a place with the right amount of water.
God's desire for you and I is to be well-watered. God is a gardener, and we are his garden. God speaks hope through the prophet Isaiah and says to a dry and weary people, "you will be like a well-watered garden." God promises a spring whose waters never fail, which is the same language that Jesus uses to describe the gift of the Holy Spirit. We need to be well-watered by God's Spirit each and every day. If you are feeling a little dry and parched today, why not come to God and ask his Spirit to refresh you once again?
A garden in exile
"Build houses and settle down; plant gardens and eat what they produce." (Jeremiah 29:5)
When the people of Israel went into exile in Babylon, it was a devastating time. They were torn away from the land that God had given them. They were separated from the temple where they could worship. They were living in a foreign land among people who didn't know God and didn't worship him.
God speaks to the people of Israel through Jeremiah and gives them a word of hope. He tells them that their exile won't last forever, but it will come to an end. Until that day comes, they are to live in this foreign land of Babylon. But they aren't just to put up with living there. They are to settle down. They are to seek the peace and prosperity of the city and nation, even though it did not acknowledge God. They are to build houses, and they are to plant gardens. They are to make things grow and prosper until the day of return comes around.
There is a way in which Christians today are also in exile. Our home is with God, and that home will only truly arrive when Jesus returns in glory. Until that day, we live, as it were, in a foreign land. We live in a society that doesn't follow God, just like those Israelites in the Old Testament.
God's word to us is the same as his word to them: settle down, build houses. Seek the peace and prosperity of the place where you are. Make things grow: love, community, care, safety. Plant gardens and eat what you grow. Make good things grow wherever you go. Bring a taste of your heavenly home now, as you wait for your heavenly home to come.
The garden of Gethsemane
Then Jesus went with his disciples to a place called Gethsemane, and he said to them, "Sit here while I go over there and pray." (Matthew 26:36)
The garden of Gethsemane is a very peaceful place. An olive grove across the Kidron Valley from the city of Jerusalem, it is just a short walk from the main streets. Yet it is quiet – even in today's noise – and contemplative. It is a garden to be still, to rest and to reflect.
On the night before his crucifixion, Jesus takes his disciples to a garden to pray. They have just had the Passover meal – the Last Supper – and very soon, in the dead of night, a band of men will come and arrest Jesus. In the time between Jesus prays in the garden.
Gardens are for growing things. They are for producing things of beauty, such as flowers, or things of sustenance, such as food. Gethsemane is no exception.
Gethsemane means 'oil press'. Most likely among the olive trees there was a press to turn the ripe olives into olive oil. An olive press works by taking the fruit and squeezing it under pressure so that the delicate and flavoursome oil runs out. Pressure and breaking produce something good and life-giving.
Jesus prays in the place of the oil press. He struggles with the weight and enormity of what he will do on the cross. He is crushed and broken under the burden of Calvary. Like the olives on the trees around him he is squeezed to his breaking point.
But that pressure brings something good, something that brings life. As Jesus prays, "not my will but yours be done" he chooses the path that brings us back to God. His suffering brings us healing. His crushing restores us. His brokenness brings us life.
A heavenly garden
"On each side of the river stood the tree of life, bearing twelve crops of fruit, yielding its fruit every month. And the leaves of the tree are for the healing of the nations." (Revelation 22:2)
The Bible is sixty-six books, but one story. It is a grand narrative that starts in a garden, and ends in a city. In Revelation we read about the city of the New Jerusalem coming down out of heaven from God. The people of God live there in joy and safety because God is there with them.
The Bible may end in a city, but it is also a garden – it is a garden-city. For there in the same picture is a river, flowing through the very streets of the city from the throne of God in the centre. Alongside the river grows the tree of life. This tree produces fruit, not annually but monthly, giving life for the people of God. Even the leaves of the tree are productive, healing the nations.
Gardens are about growth and life. That is where we are heading in the big story of God's purposes. If you are a keen gardener, this should fill you with great joy and excitement. Even those of us who have very few gardening skills should also be filled with joy, since God the gardener will be there with us. There are no more weeds or unwanted intruders, but good fruit and wonderful beauty.
God gives us a life-giving garden. God the heavenly gardener is preparing a place for us. He is cultivating and planting, he is tending and pruning. All so we can be at home and at rest. That is what God is like. That is what God is doing.