Let the little children come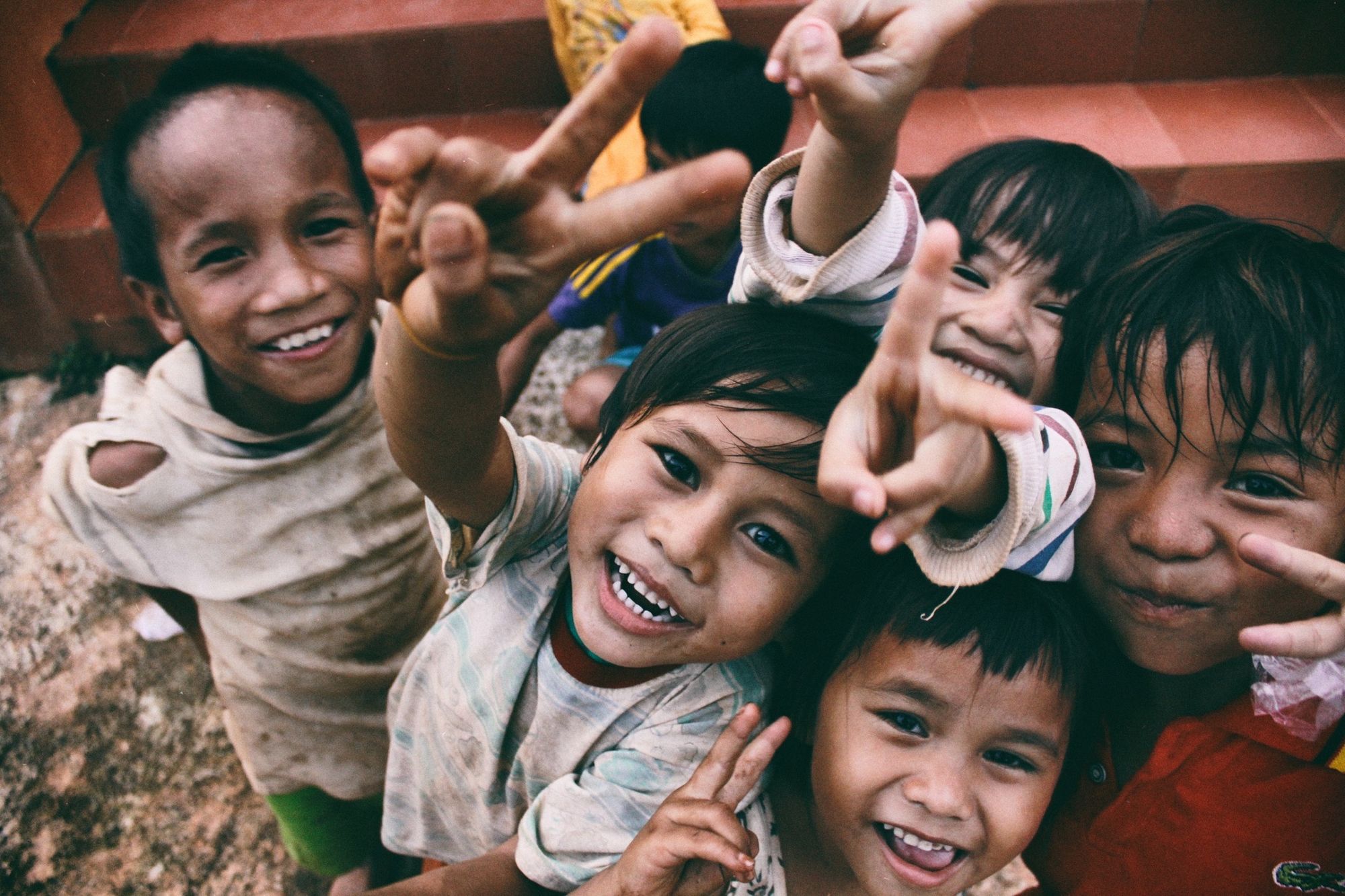 People were bringing little children to Jesus to have him touch them, but the disciples rebuked them. When Jesus saw this, he was indignant. He said to them, "Let the little children come to me, and do not hinder them, for the kingdom of God belongs to such as these. I tell you the truth, anyone who will not receive the kingdom of God like a little child will never enter it." And he took the children in his arms, put his hands on them and blessed them. (Mark 10:13-16)
You might be able to sympathise with Jesus' disciples in this short episode. Crowds are following Jesus, wanting him to teach, to heal, to perform miracles. He is on his way to Jerusalem, where he would be arrested, die and rise again.
And now people were bringing children to Jesus and asking him to bless them. You can imagine the disciples' thinking, can't you? Jesus doesn't want to be bothered by kids right now. He's too busy, too focused, too important for little ones.
But Jesus stops them in their tracks and corrects them. "Let the little children come to me," Jesus says, "and do not hinder them." Yes, Jesus has big and important plans to fulfil. But that doesn't stop him having time for little children. He has time for the small and seemingly insignificant, for the tiny and powerless. And that is wonderful news, because it means that Jesus has time for you and me.
In fact, there is something even more astonishing going on here. Not only does Jesus welcome the small and seemingly insignificant, his big and important plans are achieved through the smallest and seemingly insignificant. Jesus says: "anyone who will not receive the kingdom of God like a little child will never enter it."
To follow Jesus means to be a like a child. We don't really like being called child-like or child-ish do we? I can't really think of a situation when being childish is used as a complement. It's always an insult, isn't it? Don't be so childish!
But Jesus says, do be childish! In fact, you can't enter the kingdom of God unless you are childish. Whatever age we are, we are to be like children. We are to come to Jesus who welcomes us. And we are to come and receive what Jesus gives to us. It's not about what we can give; it's all about what is given to us.