The cross of glory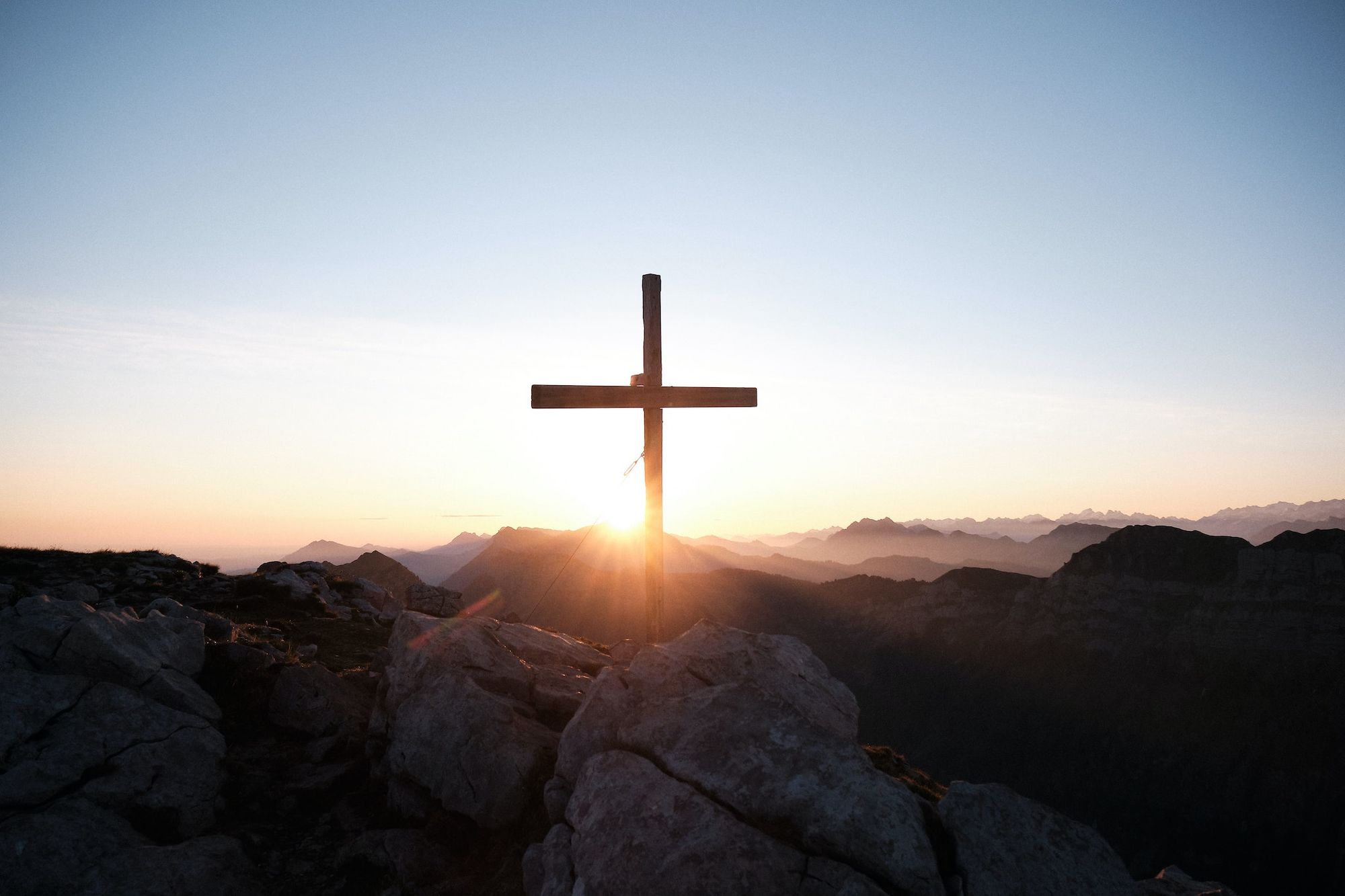 Jesus replied, "The hour has come for the Son of Man to be glorified. Very truly I tell you, unless a kernel of wheat falls to the ground and dies, it remains only a single seed. But if it dies, it produces many seeds. Anyone who loves their life will lose it, while anyone who hates their life in this world will keep it for eternal life. Whoever serves me must follow me; and where I am, my servant also will be. (John 12:23–26)
Jesus talks about his death a lot. A quick read through the Gospels will show you just how often Jesus brings up the subject of his death and resurrection. It is clear that Jesus sees dying and rising again at the centre of his work. Sometimes he talks about his death very explicitly; other times he uses picture language. In these verses from John 12, Jesus responds to those who are seeking him out by saying, "The hour has come…"
Throughout John's gospel Jesus has been talking about his 'hour' or his 'time'. But that hour has always been in the future, "My time has not yet come…" But now the time has come! And, as Jesus explains, it is the hour of his death.
Jesus will need to go to his death and rise again to achieve the purposes that he came for. Just like a seed falling to the ground, it's only when it is buried that it can produce fruit and life and growth. Imagine a child thinking about a seed. It seems like it is dead and buried, but before long it will burst into life again.
So it is with Jesus. His death and resurrection is the supreme victory over sin and death. It is judgement on a world which has rejected him, defeat of the devil who tried to thwart him and salvation for all people who would come to him.
In verse 32, Jesus calls his death the time when he is 'lifted up'. That's a phrase that has a powerful double meaning. On the one hand, it refers to Jesus being lifted up to be nailed to the cross. On the other hand, being lifted up means being raised and greatly esteemed. Lifted up is crucifixion and exultation. The cross is death and it is glory.
Compare that to many modern-day ideas of glory: career success and promotion, olympic victory, royal pomp and ceremony. Yet for Jesus, his death is the supreme display of his glory and his Father's glory. If we want to see who Jesus truly is, we need to look at the cross.
Thomas Jefferson once said of Jesus' teaching, that it is "the most sublime and benevolent code of morals which has ever been offered to man." True, but Jefferson also cut out of his Bible everything else – literally , he took a pair of scissors to the Bible and cut out anything he didn't like. As such, he may have seen Jesus as a great moral teacher, but he missed the point entirely.
Without the cross we will never truly understand who Jesus is. Without the cross we will never truly understand what Jesus has done for us. And without the cross, we will never truly understand what it means to follow him.
"Anyone who loves their life will lose it, while anyone who hates their life in this world will keep it for eternal life. Whoever serves me must follow me; and where I am, my servant also will be." (John 12:25, 26)
Jesus spoke those words on the way to Calvary. And he calls us to walk the same road. We cannot, of course, bear the sins of others as Jesus did. But we are called to follow him in cross-shaped self-sacrifice, dying to ourselves and living for the good of others and the glory of God. Let's ask for the Holy Spirit's help to do that each and every day.
Photo by Yannick Pulver on Unsplash