The danger of self-sufficiency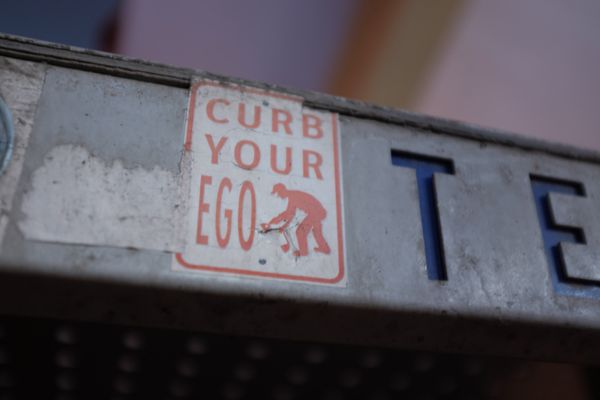 Do not think of yourself more highly than you ought… (Romans 12:3)
Do you ever worry that you are getting big headed? If you do, that is probably a good defence against pride and personal ego. As a Brit, we are usually self-deprecating and putting ourselves down, so there might not seem like an imminent danger of self-promotion. But the danger of thinking of ourselves too highly is one that can attack each and every one of us.
Paul tells us in Romans 12 verse 3, "Do not think of yourself more highly that you ought…" In the opening verses, Paul has described the transformation that God wants to work in us. He wants us to see that we are God's gift, given to transform the world and that God wants to make us more and more into his gift to the world. But there is a danger that creeps in as we grasp this more and more, – the danger of self-sufficiency.
We can begin to say to ourselves something like this: "If God is at work transforming me by his Holy Spirit; if God is at work equipping and strengthening me, then why do I need anyone else?" This is a particular danger in our current circumstances, meeting scattered in our different homes. We can watch church online in our pyjamas, we can worship by ourselves, why do we need the rest of the church?
There is an ever-present danger that we can think of the Christian life as a bit like learning to drive. When you start to learn to drive you need someone else with you. You need someone else in the car to show you what to do, point you in the right direction and occasionally grab the steering wheel. But the aim of learning to drive is to go solo. You know you have arrived when you no longer need someone else in the car with you.
That is not the case when it comes to following Jesus. Our aim is not to go solo, detached from others. The more we grow as a Christian, the more we need one another. "Don't think of yourselves more highly than you ought" says Paul. Don't think you are above needing others. You need them, and they need you.
You are a gift. Whether you feel like that or not today, it is true. God has chosen you, shaped you and gifted you to be a gift. You are a gift to the world around us, you are a gift to the church here and you are a gift to one another.
Since you are a gift from God, don't keep yourself to yourself! God equips us and enables us so we can give ourselves to one another. We are meant to be a gift that is given. You are a gift from God – and the church needs you!
Photo by Orkun Azap on Unsplash