The spiritual issue of information overload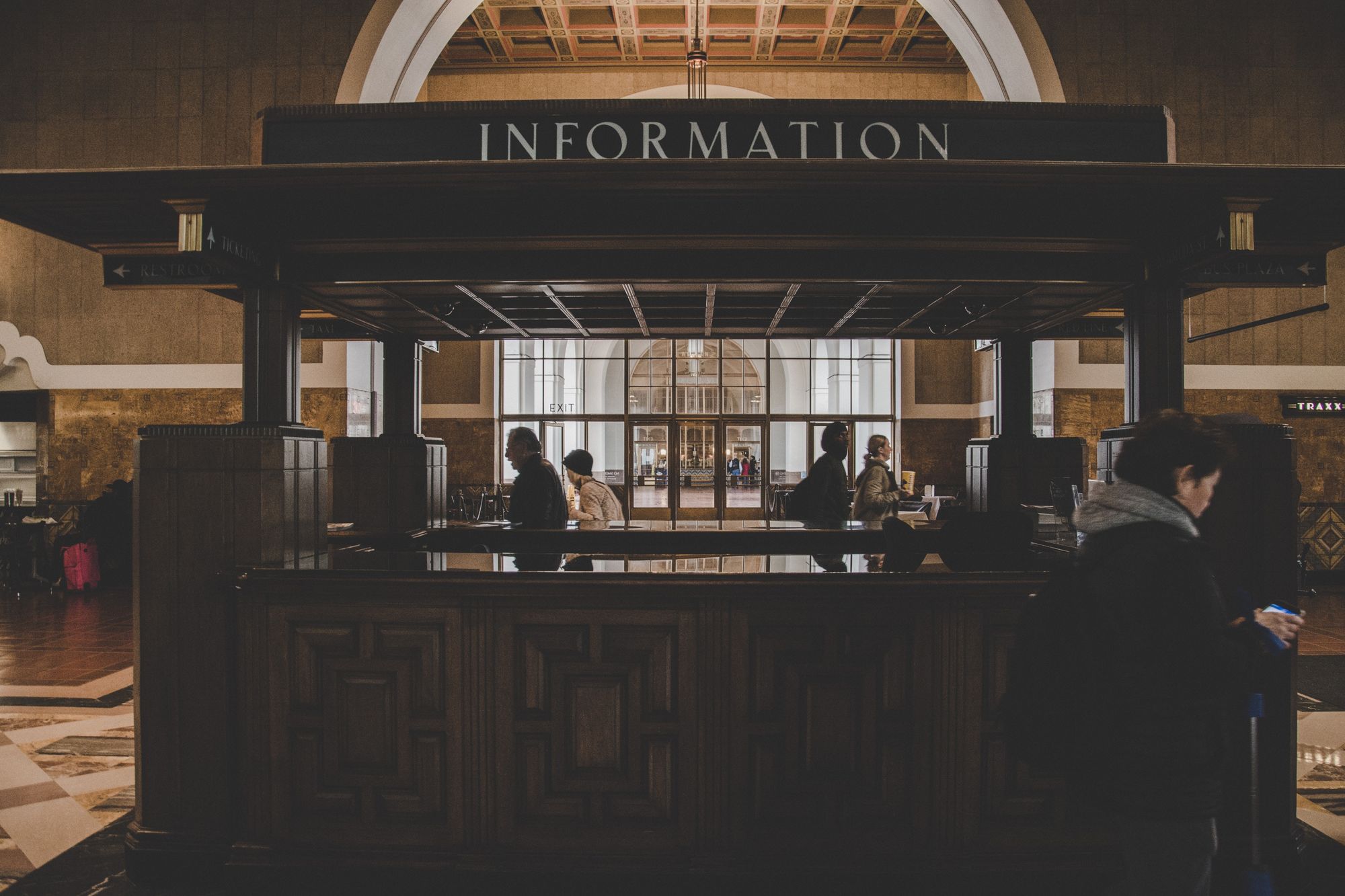 This is the second of a series of posts about information overload. You can read the previous post here.
We live in a world of too many choices and too much information. As we have seen already, underlying this is an issue of attention. This is not just a practical issue in 21st century life, but it is also a spiritual issue. We only have a finite amount of attention to go around. If we spend a portion of our attention on advertising, internet content, we only have a certain amount left for other things. The one thing that should demand a good deal of our attention is our relationship with Jesus. Spend too much of our attention on other things, and there is little left for Christ. And that can happen without us realising it!
We ought not to be surprised that the Bible has something to say about our attention and how we use it. While our situation today is unique in many ways, the issue of attention is not a new one, as illustrated by this episode from Luke's gospel:
As Jesus and his disciples were on their way, he came to a village where a woman named Martha opened her home to him. She had a sister called Mary, who sat at the Lord's feet listening to what he said. But Martha was distracted by all the preparations that had to be made. She came to him and asked, 'Lord, don't you care that my sister has left me to do the work by myself? Tell her to help me!' 'Martha, Martha,' the Lord answered,'you are worried and upset about many things, but few things are needed – or indeed only one. Mary has chosen what is better, and it will not be taken away from her.'

Luke 10:38–42
Mary is commended for her actions. She is commended because she used her attentional capacity on Jesus. She knew she had limited attention and chose to direct it toward Jesus.
But… I'm not like Mary most of the time. I'm much more like Martha (and I guess so are you!) If Mary is commended, then Martha is challenged about her attitude and attention:
She is described as distracted. 'Distracted' literally means being 'pulled about'. It might be used to describe an animal, like a horse, being pulled in different directions – going this way and that way, and taking enormous effort and concentration to rein in. Perhaps you and I can sympathise with Martha in feeling this way!
Martha is worried and upset. The word that Jesus uses here is used in Matthews's gospel to describe a noisy crowd, or in the book of Acts to talk about a riot. Martha has a rioting crowd of many things buzzing around in her head and in her life. And I am guessing we can relate to that. Each one of us is bombarded each day with information to take in, choices to make, directions to take and priorities to set.
Martha isn't an unbeliever. She is a model of each one of us when we are distracted by many things. Like us, she has a riot of choices and demanding voices going on in her and around her. She is struggling to bring the wild horse of her focus under control. Martha is me. And I'm guessing she's like you too.
So says to Jesus: 'Lord, don't you care? How often have we asked that ourselves? Lord, don't you care that I have this to deal with? Lord, don't you care that I have all these things to juggle? Lord, don't you care that I feel overwhelmed?
Jesus' response to Martha ­is gentle and kind, yet correcting. He helps Martha to see that she is worried about many things, something that may seem obvious to us, but easily missed in the midst of distraction.
Then Jesus brings Martha to the key point: only a few things are truly needed. Indeed, only one thing is of greatest importance: our attention to Jesus.
Jesus commends Mary, not because she is negligent of being hospitable, but because Mary has chosen to put her limited attention on the good part. Martha has attempted to spread her attention too thinly across too many things and ended up neglecting her Lord and Saviour.
In the next couple of posts, we are going to look at some practical strategies for dealing with information overload. But we don't do this just to cope with the pressures of everyday life, or have a calmer lifestyle (precious those these things are!) We want to deal with information overload so that we can place our attention where it truly deserves to be, on Jesus our King.