Your pastor probably preached that
What if we showed recognition to those who preach in person as well as online?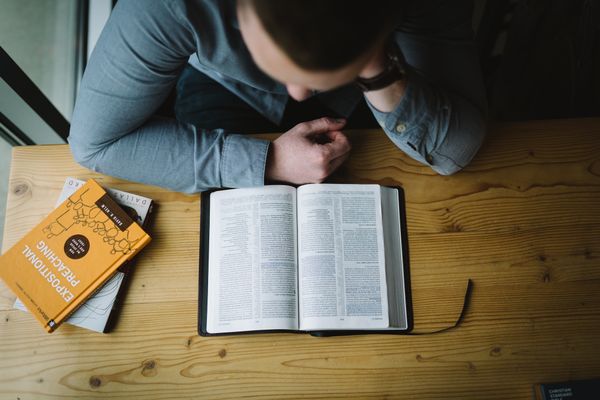 "Remember your leaders, who spoke the word of God to you." (Hebrews 13:7)
I was watching a sermon online recently, by a famous Christian speaker. I won't name them, but they are well-known and respected. Indeed the sermon was a very good one, Biblical, truthful, helpful and delivered with clarity and passion. One thing struck me about the sermon, however: I had preached something like it before.
I don't mean to say that this preacher stole my sermon, or that I stole it from them. We were both preaching from the same Bible passage, and we had similar things to say from it. I don't doubt that the preacher I was watching communicated it in a punchier and more powerful way than I did. We both delivered what was, I hope, a faithful message from God's word.
However, only one of those sermons will be shared on social media. The famous speaker has a large online following and social media presence. They may well have staff who are able to edit and produce segments that can be easily shared on Facebook, Instagram or TikTok. That's fine. While I think sermons should be received as whole rather than bite-sized clips, I have no issues with God's word being communicated by whatever platform we have available. If it encourages people to go and listen to the whole thing, all the better.
But, as a preacher, it can easily feel as if the only sermons which are valuable are those with likes on online platforms. A sermon clips shared on social media with a comment like "this sermon changed my life!!!" Is hopefully an endorsement of the faithfulness of that preacher. But it can feel as if my sermon, shared with some in person rather than thousands online, is of less value and effectiveness.
I recognise that I need to work through this and rejoice in the fact that my recognition comes from God and not from likes and shares on social media. I'm working on that! But your pastor, vicar, minister or visiting preacher might be feeling the same way I can be tempted to. They have preached a faithful message, but it's the celebrity preacher who gets the praise and thanks.
The book of Hebrews encourages us to "remember your leaders, who spoke the word of God to you." (Hebrews 13:7) Paul in Galatians 6:6 says that "the one who receives instruction in the word should share all good things with their instructor." If you have received a faithful message, share that encouragement. If that's a celebrity preacher online, by all means, tweet about it! But if it's a less well known speaker who has shared God's word with you, why not reach out and encourage them. Send them a text, an email, or even an old-fashioned letter. Give them a handshake, a fist bump or a hug when you see them. Give honour and credit to those who speak God's word, online and in person.
Photo by Alexander Michl on Unsplash